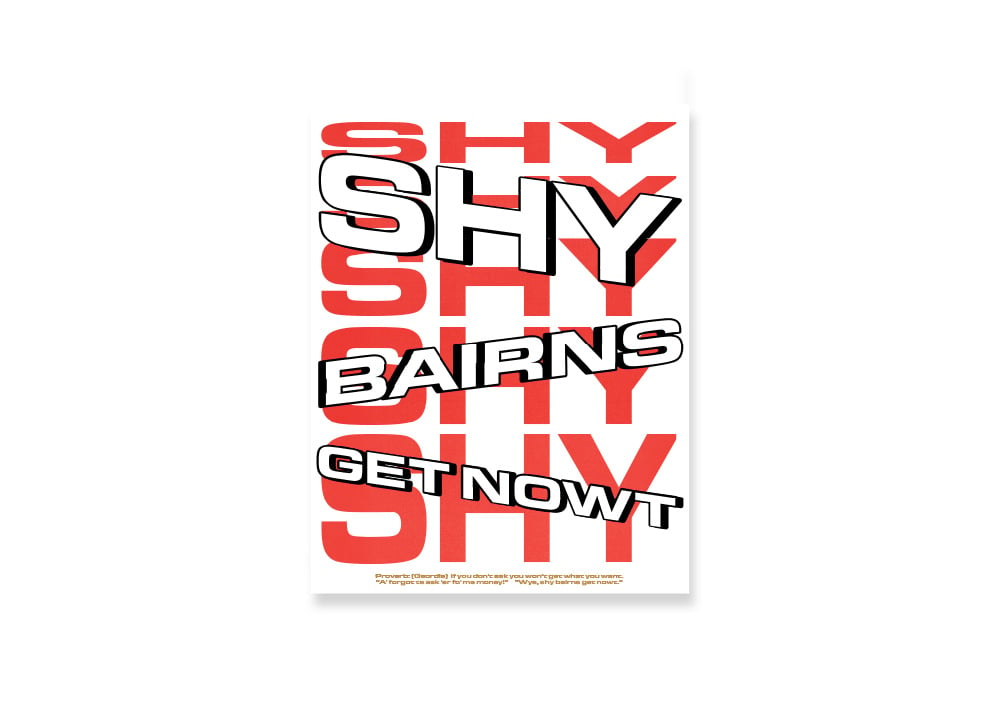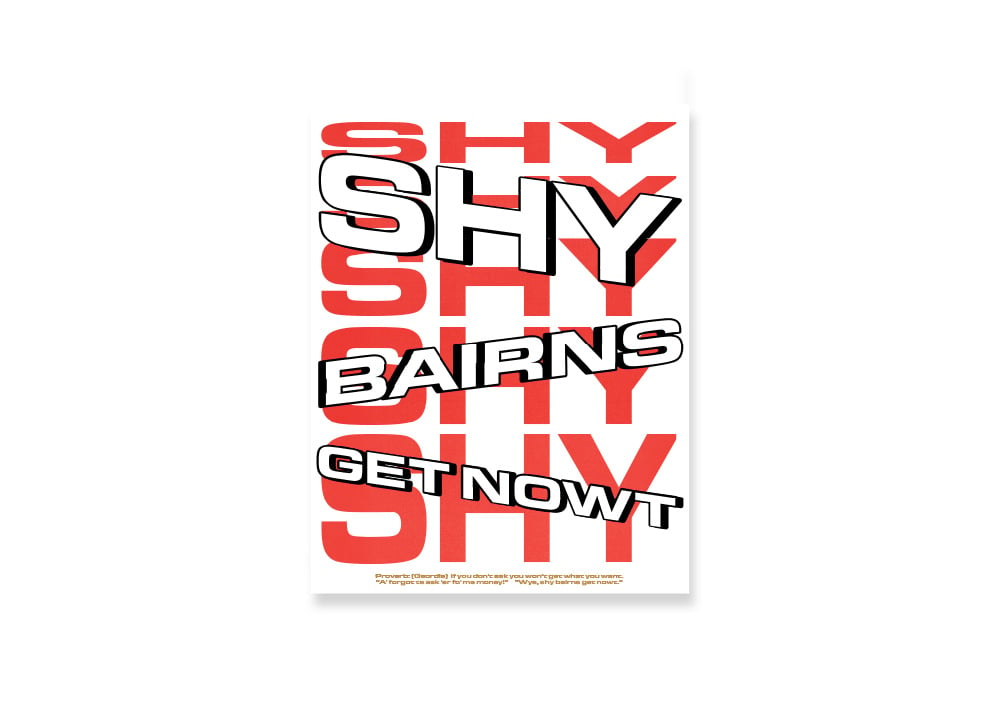 Futures Series: Shy Bairns
£15.00
A limited edition print of an 'Imagined Creative Future' by 6 emerging artists, made to celebrate our recent 'Out of Nowhere' residency in collaboration with Napapijri.
Manchester collective Shy Bairns Get Nowt, hammering home the proverb of 'If you don't ask, you don't get..
This is a limited edition of 10, riso printed by Fred Aldous on A3 Munken Polar Smooth 240gsm 'Crisp White'.
If you're not planning on mounting and framing, simply roll the print in the other direction and return to the tube for an hour or so to flatten out.